Lawn Maintenance Services
What We Do
We Make Nature Smile
Moore's Lawn Maintenance Is A Professionally Licensed And Insured Lawn Maintenance Company Offering A Wide Range Of Full Maintenance Services. We Only Offer Quality Expert Service And Use The Best Products.
A good fertilizer program is the basis of a healthy lawn. We offer fertilization programs that are designed with your goals and your lawns condition in mind. Using our fertilizers will provide quick results along with sustained color. 
Lawn Fertilizing Package
A good fertilizer program is the basis of a healthy lawn. We highly suggest our full service program which consists of 6 applications of Fertilizer and Weed Control and we recommend 3 Insect Control applications. Another benefit to having the full service program is we do provide up to 2 service calls per year in between applications if needed. This will result in a healthier and greener lawn you can enjoy. If your lawn needs considerable improvement or you desire a very high quality lawn, you should consider some of our other products and services help to improve and/or maintain turf quality. Our experienced staff will be happy to help you select the program options that will work best for you.
Round 1 Spring Lawn Fertilizer helps your lawn recover from winter damage. This high nitrogen, slow release fertilizer will promote growth, color and overall good health.  Round 2 with Crabgrass Control Late spring fertilizer with premium crabgrass pre-emergent, slow release fertilizer and broadleaf weed control. (Insect Control is recommended for an additional charge.)Round 3 Early Summer Lawn Fertilizer is a slow release fertilizer to provide a steady food source for the summer months. Broadleaf weed control is also included. (Insect Control is recommended for an additional charge.)  Round 4 Late Summer Lawn Fertilizer helps the lawn look greener, thicker and requires less watering than liquid chemically treated lawns. Broadleaf weed control is also included. (Insect Control is recommended for an additional charge.)  Round 5 Fall Lawn Fertilizer helps your lawn recover from summer heat stress and supplies the nutrients necessary for plant development and enriched color. Broadleaf weed control is included if needed.  Round 6 Winter Lawn Fertilizer is a high potassium application, which helps protect the grass plant from drying out and cracking during the cold winter months.  Sign up for our 6 Application Fertilizer Program and receive the 6th application FREE the 1st year.*   
Core Aeration
What is Aeration?
Aeration is the removal of small cores of soil to allow air, moisture and fertilizer down to the root zone of your lawn.
Why Aeration?
Compacted soil and thatch are the two biggest obstacles to a beautiful lawn. They tend to suffocate grass plants by preventing air, water and nutrients from reaching the root zone. This means your lawn looks less than satisfactory in spite of adequate fertilization, water and tender loving care! Core Aeration opens up the thatch and helps relieve compaction. It should be a regular part of your annual lawn maintenance program.
Additional Recommendations For A Thicker, Greener & Healthier Looking Lawn.
We also recommend applying Grass Seed, Starter Fertilizer & Moisture Manager with a rotary spreader after the Core Aeration. When applying seed to the lawn, we follow the seed manufacturer's directions for seed application rates. As a rule of thumb, we apply 2 to 3 pounds of seed per 1000 square feet of lawn. Water the new seed 1 to 2 times a day if needed to keep the area moist for the first 10 to 14 days to promote proper germination. When seed sprouts emerge, water once a day to keep the ground moist. Continue watering for 3 to 4 weeks, more if needed.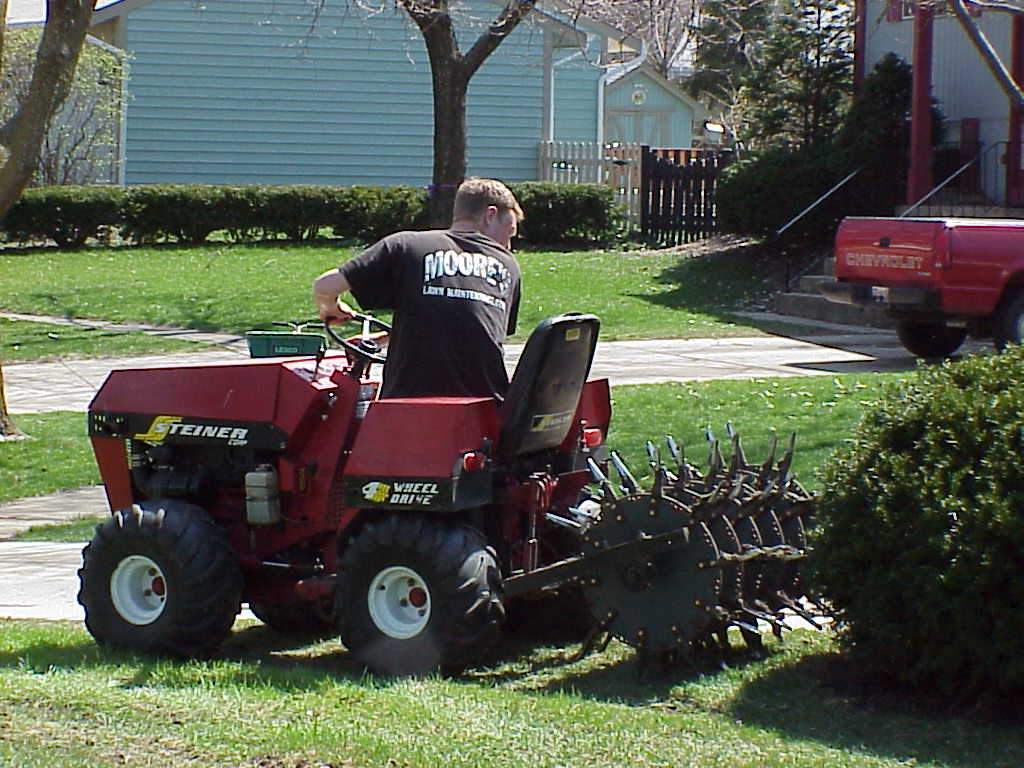 Mosquito Control Packages
Enjoy This Summer Mosquito Free With One Of Our Mosquito Control Packages.
Our Mosquito Control can reduce your risk of potentially transmitted viruses and diseases such as West Nile, Malaria, Encephalitis and Dog Heartworm. Your family and pets are worth the small price to pay for this service!
Our Spray kills mosquitoes for up to 21 days. It kills adult mosquitoes, fleas and ticks immediately. The spray stays on your foliage and continues to kill pests for up to 21 days.
The residual will kill pests as they feed or breed and kill pests from surrounding properties that stop to rest on your vegetation. It is possible that mosquitoes can come into your yard and not land on a treated area and bite; however, mosquito population will be tremendously reduced.
6 TREATMENT PACKAGE
Our six treatment package is the perfect choice for people and families who love the outdoors. With coverage from early May through September, this package offers peace of mind for the majority of the mosquito season.
4 TREATMENT PACKAGE
Our four treatment summer package is great for those looking for protection during the peak of the mosquito season, but still need to be budget conscious.
SIGN UP FOR OUR 6 TREATMENT PACKAGE AND GET YOUR 6th TREATMENT FREE THIS YEAR!*
We will spray your outdoor living areas including small trees, shrubs and foliage. Our spray kills all mosquitoes that are present at the time of application and creates a protective barrier for up to three weeks.
While we cannot offer 100% protection from every mosquito, flea and tick, you should notice an enormous reduction of 85%-90% in the mosquitos, ticks & flea population in your yard.
Most treatments are completed within 20 minutes.
Family and pets can safely return to the yard 1 hour after treatment.
Rain and water should not affect the dried insect spray, if you feel a heavy rainfall has affected the performance, contact us for another application.
There is no offensive odor, or lingering residues.
No one is needed to be home at the time of the application.
Controlling Sod Webworm & Grubs
This application will control both Sod Webworm and Grubs. This granular application will need to be watered in for 20 minute to be activated. The manufacturer recommends 3 applications for optimum season-long control. Apply one in the spring, another in early summer and the last one at the end of summer. We also highly suggest these applications.
Sod Webworms feed at night by clipping leaf blades off close to the soil surface and hiding in the thatch during the day. Presence of the larvae may not be noticed until significant damage has occurred. Large numbers of tan moths on your lawn in the early evening may be evidence of sod webworm infestation. The sod webworm larva, which is actually a caterpillar, can be difficult to find as it readily hides in thatch and debris. Early August is typically when we see the heaviest damage, although sometimes damage is also heavy in June.
Grubs are the larval stage of various beetles. Most are C-shaped and feed on the roots of various plants. Grub heads are brown; their hind end is a dark gray color and covered with hairs (used for identification). Lawn grubs are usually annual white (from June beetles). The annual white types typically cause the most problems. Annual white grubs emerge as adults in late June, depending on weather conditions. Eggs are laid in moist soil near sidewalks, driveways or under night lights around the fourth of July. Eggs hatch during the first week or so in August. Grubs frequent the best looking lawns, which tend to be more suitable for egg laying.
PREVENTIVE MAINTENANCE IS THE BEST CURE…
We Also Offer Moisture Manager, Mulch Installation, Spring / Fall Clean Ups & Lawn Mowing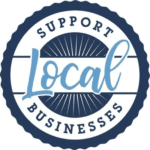 For More Information Or A Free Estimate.